Removing the Rear end!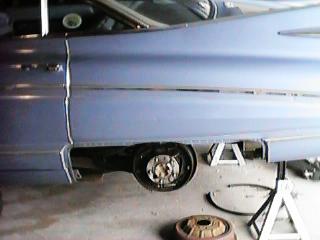 Removing the rear end is a big dirty job, The first part is getting the rear wheels off and removing all the brake parts, including the brake lines, and parking brake cables.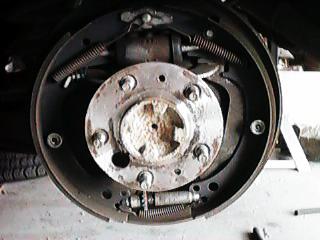 The rear brakes looked pretty good, when I got the drums off, I noticed that new wheel cylinders were installed at some point. Closer inspection of the cylinders showed that they were leaking. I'm glad I opted for all new ones.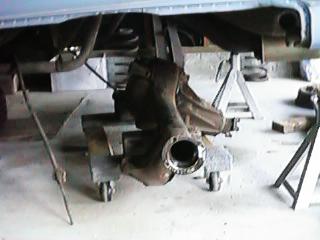 Getting to this point was no small task. The differential is over 100 pounds, which makes it really difficult to move and lift under the car. Rust is also a real problem once you get away from the engine compartment.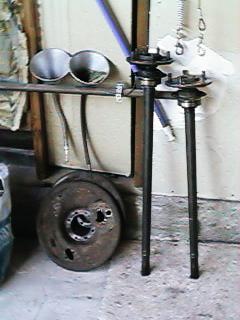 I had to buy an axle puller to get these out. Another pile of rusty parts to get bead blasted.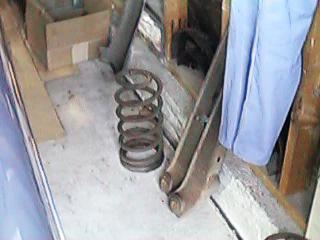 The rear springs were in good shape. I guess they weren't on the car that many years, since it had air ride when new.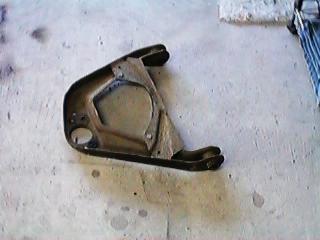 This is the rear yoke. this part connects with a ball joint to the differential. The ball joint is out now. The yoke is what causes the patented Cadillac tail drop when accelerating.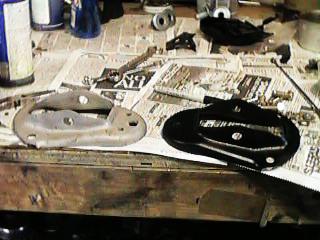 Here are a couple of rear suspension parts after sandblasting. One with paint, and one without.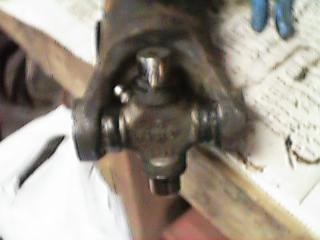 Another dirty job which I associate with the rear end, for whatever reason, Is removing the U joints. Each one of these took a entire night of pounding to get out. I used a butane torch to heat them up and then drove them out with a ball peen hammer and a 3/4 inch steel punch. My arms were sore by the time I got them out.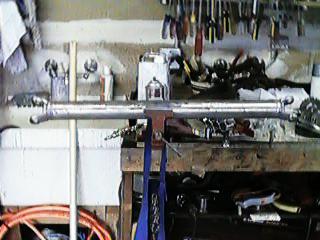 After I got the U-Joints out, I blasted both the shafts and repainted before putting in new Joints.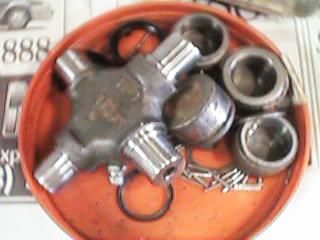 Here is a joint after removal. These U-joints aren't easy to find. I ordered them from Kanter and they sent 2 or 3 were wrong, So, I sent the two wrong ones back, and one of my originals. The second set were also wrong!! So I sent them back and got a refund. Then I took my parts down to my local auto parts store and ended up making correct joints by taking 3 joints and making 2. I had to reuse caps from the 3rd joint on one joint even then. I came out way ahead on the price. Kanter charged $65 each. I got the three joints locally for between $15 and $18! It pays to shop in non classic shops when possible. By 59 many parts had becomes standard and were used on GM products up into the seventies or eighties.
---
Home
Author: Bill McKenna
email bill@mckennasgarage.com