Transmission Cleanup!!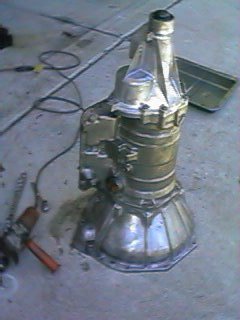 I had planned to have the transmission overhauled, but when I looked at it closely, It appeared to have been rebuilt fairly recently. So I decided to risk it. Hydramatics are known to be pretty reliable, and mine was working perfectly when removed. It didn't even leak!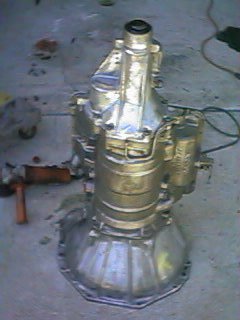 Most of the body of the transmission is aluminum, so It was easy to clean with paint remover, and a wire wheel on my angle grinder. The Middle is steel and was a bit harder. I used navel jelly to get the rust off, and the finished it up with the wire wheel.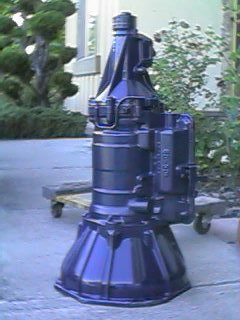 After a good once over with lacquer thinner, I gave it a couple of coats of Cadillac blue paint. Looks pretty good I think!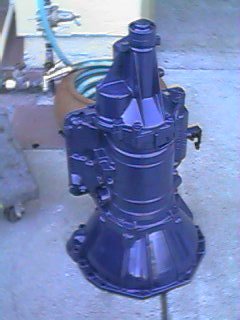 Moving the Transmission around was the hardest part. It is about 150 pounds, and is awkward to move. I used a furniture dolly, but even then I wasn't happy. I'll be really glad when it is back in the car.
---
Home
Author: Bill McKenna
email bill@mckennasgarage.com