Interior Rework!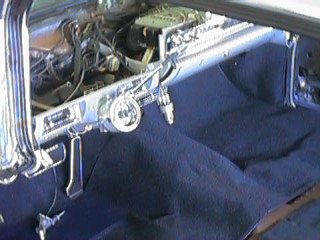 I didn't take as many pics as I should have of the interior being stripped out, but it was a huge mess. Rust in the floors had to be cut out and replaced with new sheet metal, I took the entire dash out and stripped down to bare metal and repainted. Had the top of the dash re skinned, and had all of the broken or tired electronics fixed or replaced. Here is the new carpet and the lower dash back in the car waiting on the seats and the dash top.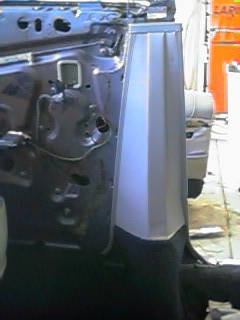 After the carpet was in, the pillars were covered. I sent all of the sewing work out locally and opted to use the same color, but leather vs vinyl and broadcloth. The broadcloth is only available NOS and then at huge prices. The leather was an option and wears much better for a car that will be driven.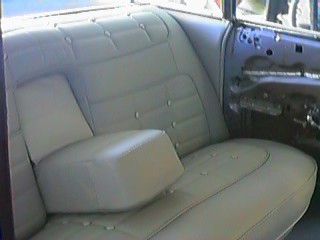 After the pillars were done I put the rear seat in. This was easy enough but took a while to get the alignment correct. Looks good and sits even better. The new seats are much firmer as the springs were expanded while the covers were off, and new foam installed under the leather.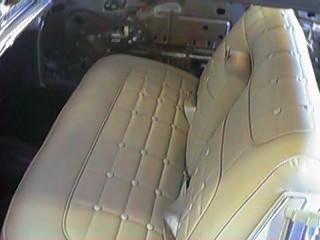 Here is the front seat in the car. Looks good, need to adjust the arm rest so that it fully retracts into the seat. Getting the electrics all working and reliable in the seats a job. I had to fix several electrical problems and lube up the runners and cables.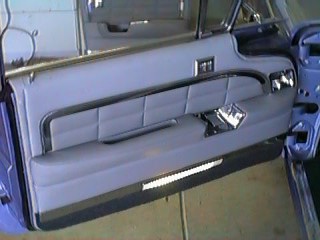 The door panels were a challenge to get installed correctly. The original nails that were built into the door skins weren't practical to replace so I had clips installed in replacement. I had to mark and drill holes in the door for these clips, and then install. This took quite allot of trial and error to get right.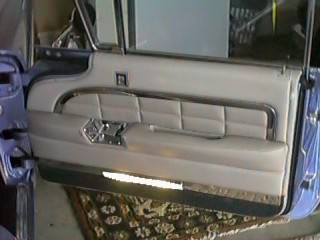 Here is the Passenger side front door installed. I had a number of problems getting the electric windows adjusted correctly so that they didn't bind and went up and down smoothly, more trial and error.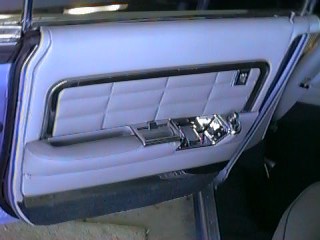 Here is the rear door panel on the drivers side.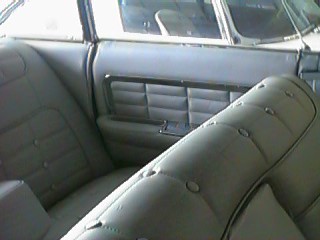 With the door closed and the seats in it looks pretty good.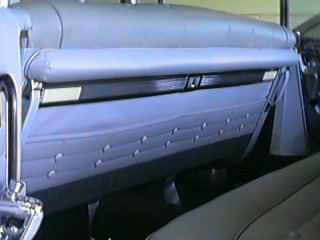 The back of the front seat has a pair of vanity lights which which are now working after some rewiring. The lenses for these are hard to come by and are usually missing. I lucked out and found some in a wreck. But Mcvey's has reproduced these if you can't find any.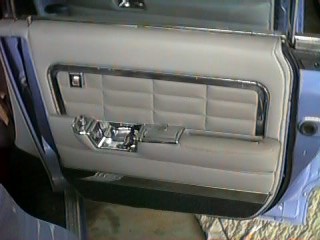 One last shot, here is the rear passenger door all cleaned up and ready to go to the drive in for a movie!
---
Home
Author: Bill McKenna
email bill@mckennasgarage.com